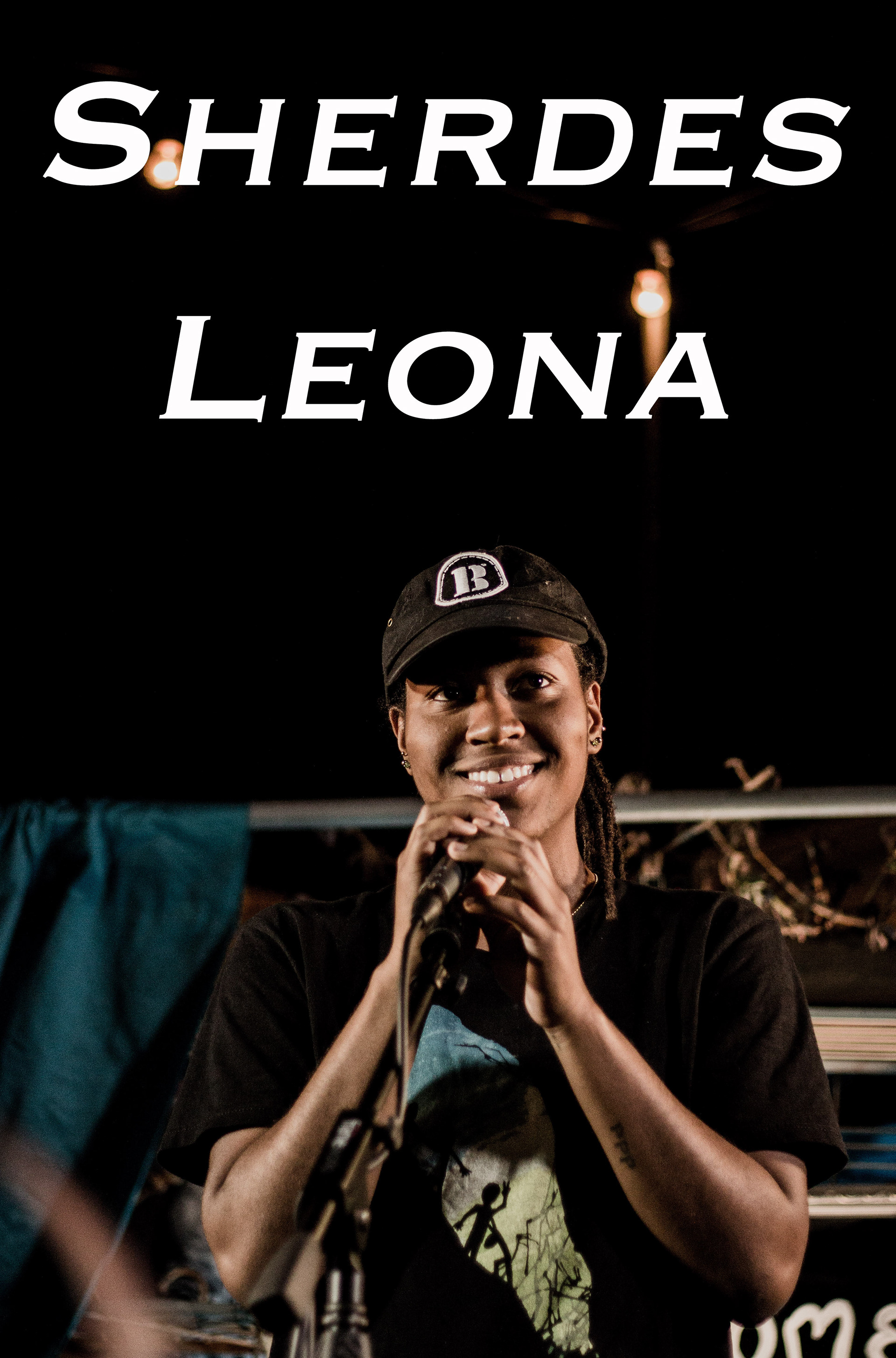 Sherdes Leona combines power and vulnerability in her writing and performances. Since stepping onto Orlando, Florida's poetry scene in August of 2016, she has become one of her hometown's power house children. Writing about anything that gets her heart stirring, her poems cover topics of love, heartbreak, mental health, and social issues.
       Sherdes began carving a name for herself in 2017 when she represented Orlando, FL at the Woman of the World Poetry Slam, became Orlando's Grand Slam Champion, and competed as a member of its national team at the National Poetry Slam. She has also been featured in

Artborne Magazine's March 2017 edition

. Aside from traveling for competitions, she has featured at countless open mics and shows and has self published a collection of poems in her DIY chapbooks, "Stained Glass Windows" and "For the Parts That Bleed".
​​​​​​​
"Sherdes brings passionate, polished narratives to the stage. Wonder and energy seep from every word as she tackles issues of identity, race, mental health, and sexuality with her poems." - Troy Kody Cunio; Published poet and uneditor of Rejected Lit, Orlando, FL
"Sherdes is not simply a poet, she is a performer. With the capacity to emote from the tips of her fingers all the way down to her toes, she makes the audience feel. Most important is her approach to a performance – she is real and raw and vulnerable, getting lost in the pieces she presents. Her words are important. She weaves tales that resonate and impact far beyond her moment on the microphone. I was beyond blessed to have her featured on the Lyrical Ink stage." - Jeanette Hickman; host and organizer of Lyrical Ink, Plug the Mic, and The Utterance, West Palm Beach, FL